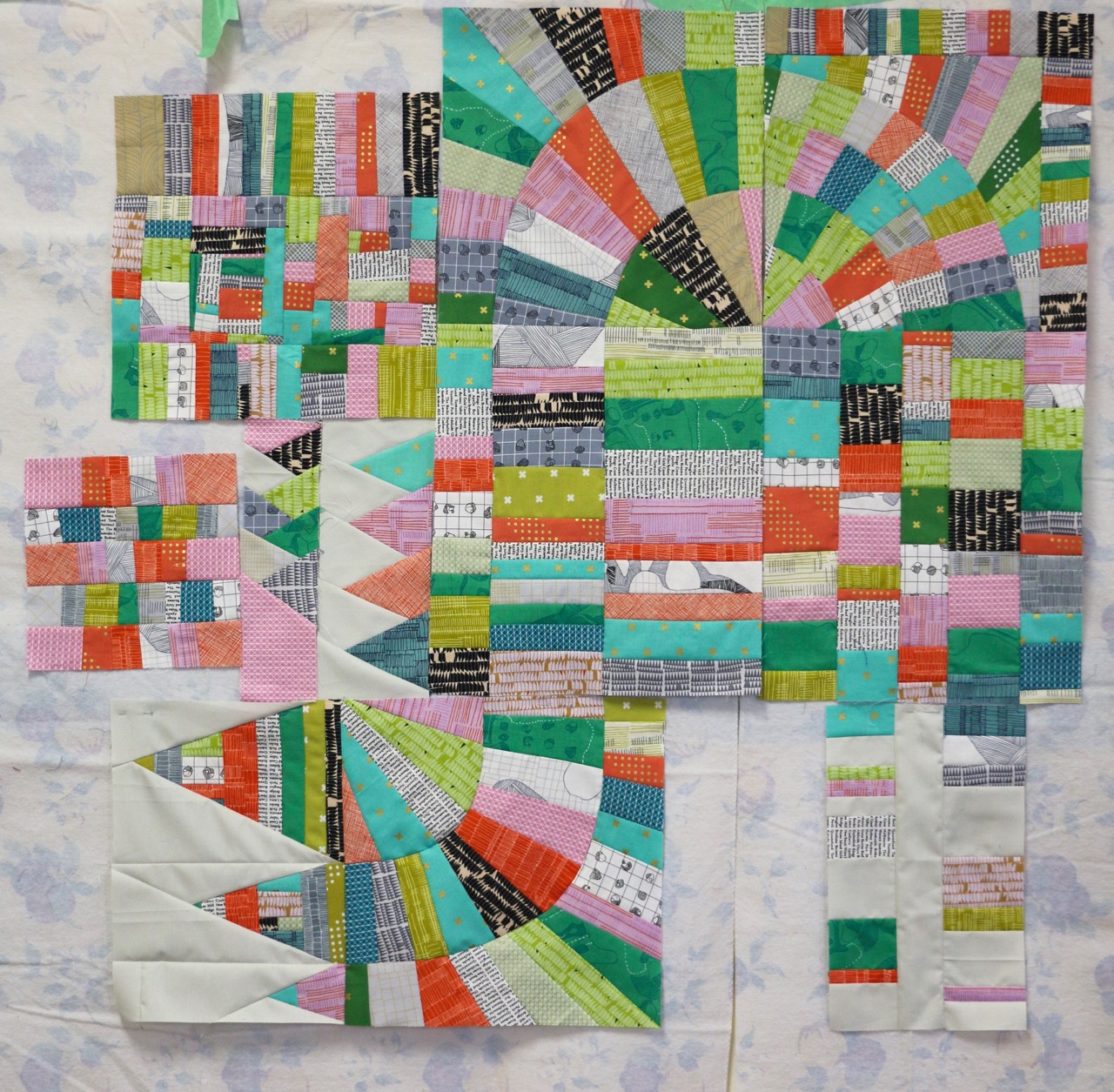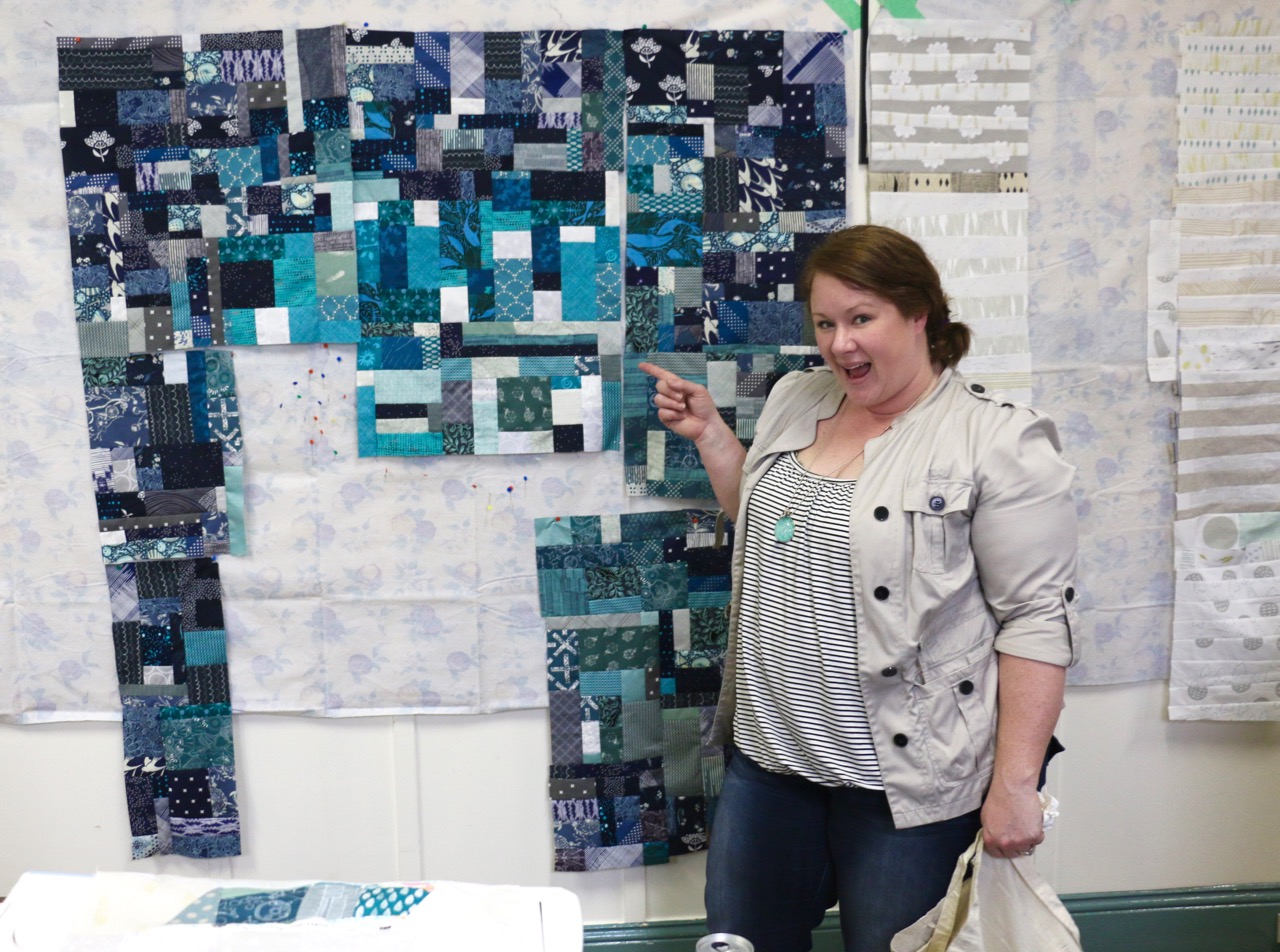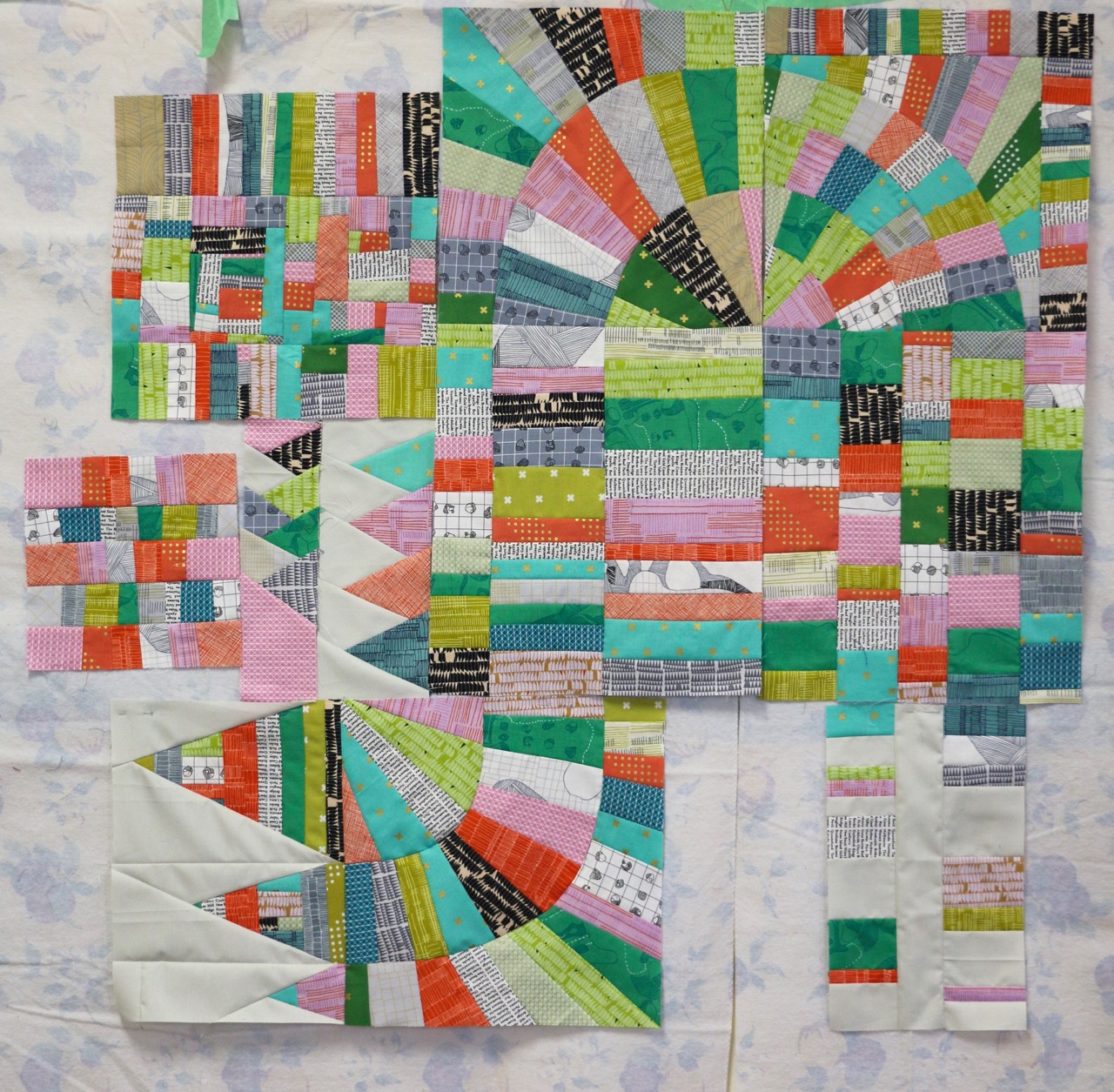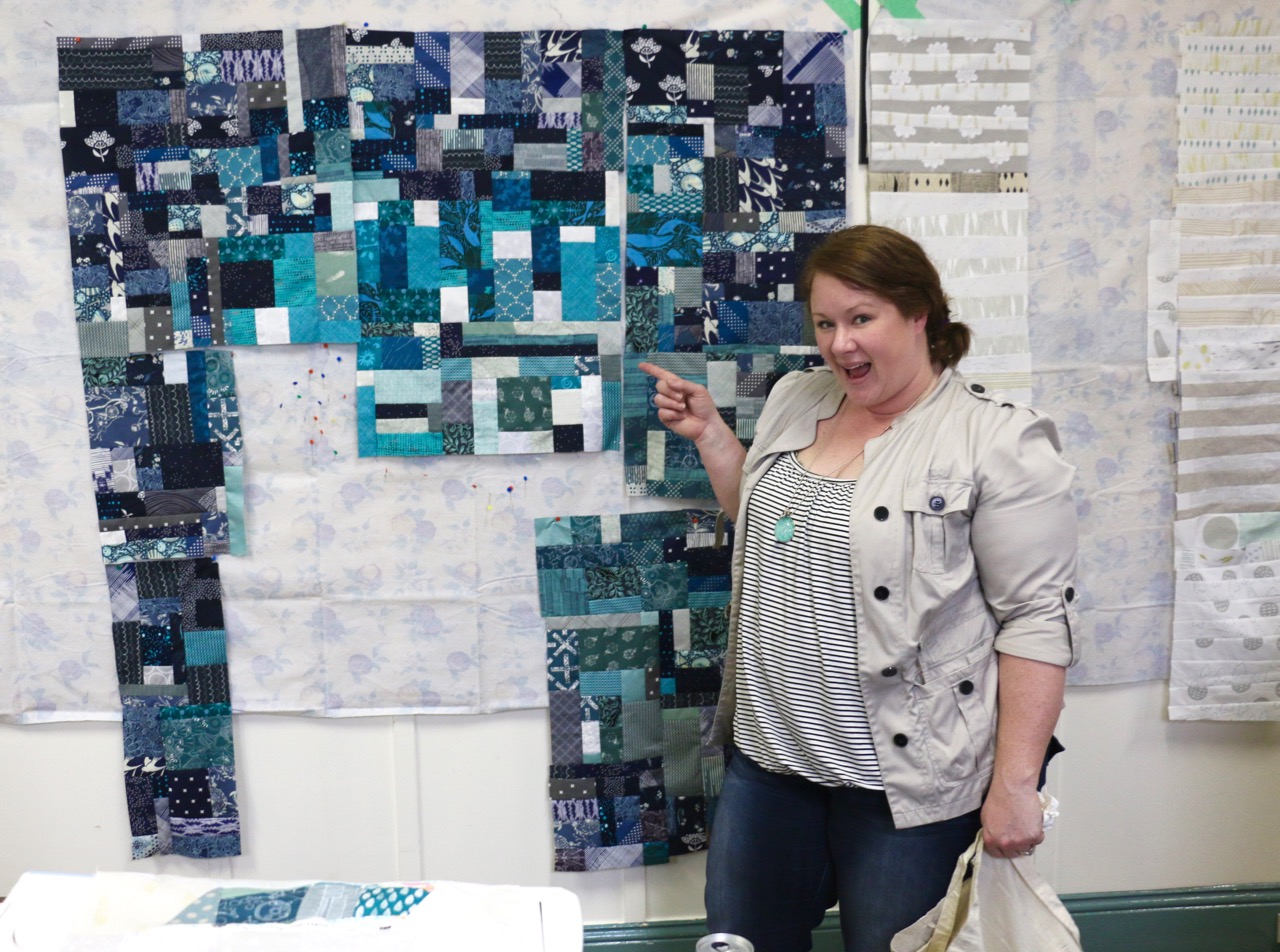 Wow. Wow. Wow.
At The Creative Retreats on my Australia trip I had 12 students in each retreat create some amazing work. They were tasked to bring an idea - an image, a feeling, fabric, a concept - along with fabric and a willingness to play. We started with a warm-up exercise to unleash our sense of play and went from there. Over tea and a wonderful cookie called an Afghan Biscuit we developed our ideas and then people got sewing. And sew they did!
Original ideas ranged from an homage to a family property and the Outback, a trip to French cathedrals or Eastern Europe, simply wanting to play with colours or a specific block, showcasing a fabric. We could have started all with the same idea and ended up with 24 different quilts! The creativity and the creating was intense and fun.
As a teacher I worked with each student on technique, layout, and design difficulties. I spent as much time with each student as possible to make sure they were happy with their own project. It was all about each student creating the quilt they wanted to make. That being said, I was totally impressed by how they each pushed themselves to try something new - whether that was improv, a colour grouping out of their comfort zone, or a different technique. Their spirit was infectious!
Because we were in a space where we could sew all night if we wanted to, our every need was met by our awesome host, Jules, and the laughter was contagious it was just as much fun to hang out as it was to sew. There may have been some champagne (and margaritas and scotch) along the way. To be able to spend three uninterrupted days (until I made them go for walks to see birds or the beach) was a luxurious treat for many and we made the most of it.
Thank you to the wonderful women in both groups. You came from Sydney, Canberra, Melbourne, Ballarat, and Perth. You brought your humour, creativity, and sense of both adventure and play. I returned home totally inspired and excited.
If you would like more details about any of the quilts or their makers leave a comment and I will try to point you in the right direction or answer any questions.